Now I've been trying to avoid this subject for some time now, but i just had to put my . 2 cents in. It all began Grammy weekend when we found out that Rhianna had been
supposedly
beaten up by Chris brown!
First off i don't condone to any man ever hitting a female, but before we, but before we start jumping off the Chris brown band wagon, shouldn't we first find out exactly whats been going on???


Now there is a couple of things that disturb me, about the situation, first is trying to picture Chris brown hitting a female, which

doesn't

quite seem, to pop into my head, then its the way the media has been taking the situation way outta

proportion w

/o having all of the facts. Chris has lost his double mint advertising commercial, his got mil advertising ad, all stations in Barbados have stopped playing his music, as so did several radio stations in the U.S, and as shown in the pic below, a local target has been pulling his music away from their shelves.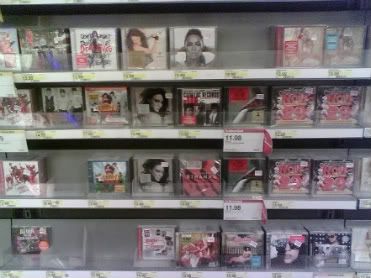 First we hear Chris beat up Rhianna because she gave him herpes, which she supposedly picked up from

JayZ

...which is absurd, its ignorant and childish for people to make up such a stupid rumor like this, especially with how big this situation is in the media right now.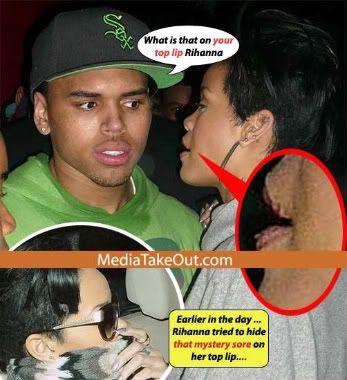 Then as sources that contacted ILL SEED over at Hip Hop rumors state

" Chris Brown broke up with Rhianna two weeks ago. Their publicity teams forced them to act like they were together for the Grammy festivities even though Chris did not want to. They attended the Clive Davis event together and he was asked to drive her in his car to and from the event until the paparazzi were done taking photos.

Rhianna, in denial that the relationship was over, continued to act "lovey

dovey

" with Chris although he was completely "over it". Chris "supposedly" picked up a girl (who just happened to be Keisha

Chante

) and the girl "supposedly" was in the car with the two when the argument started. Rhianna supposedly snapped and punched Chris in the face while screaming and he eventually started to hit her back. The girl in the car (

allegedly

Keisha

Chante

) was the one who called 911 after seeing blood shed. The source goes on to say that Chris Brown is

in Vegas

and their teams are prepping this Keisha chick so that her story matches Chris and Rhianna's. If she testifies that

Rhianna

was injured, Chris could get 12 years but if she testifies that Rhianna made the first punch, the story could be spun in court and Chris could get off on all charges.

(Note: Part of this story could be true but the Keisha

Chante

parts are so random. … Keisha

Chante

is the Canadian singer who was picked to star in the Aaliyah Biopic). Also, in the story they say Chris is in Vegas but Hip Hollywood reports that he has flown back to the East Coast."


Chris and

Rhi

in the pic below at the

Clive

Davis

event, (n

ight

of the drama in question) Rhianna looks happy, while

Chris

has that

fukk

of me face

lol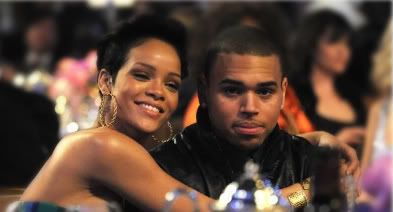 THEN CHRIS BROWNS FRIENDS PUT OUT A STATEMENT STATING THAT THEY GOT INTO AN ARGUMENT, WHICH LED TO A CAR CRASH AND RHIANNA SUSTAINED HER INJURIES FROM THE CRASH.
THAT STATEMENT WAS LATER RETRACTED WHEN E! ONLINE REPORTED THAT RHIANNA CLAIMED CHRIS SAID HE WAS GOING TO KILL HER AND HE CHOKED HER UNTIL SHE LOST CONSCIOUS, THEN WE WERE TOLD THAT THE FIRST DAY SHE SUFFERED BITE WOUNDS, 2 BLACK EYES AND BROKEN TEETH, LATER HER INJURIES WERE DESCRIBED AS TWO CONTUSIONS ON HER HEAD, A BLOODY NOSE AND HER LIP WAS SPLIT, DOES ANYONE SEE WHERE THIS IS GOING? WHAT IS THE TRUTH??

THEN THIS PIC OF A BEATEN UP RHIANNA SURFACES THE WEB
WHICH YOU CAN LATER SEE ITS JUST A

PHOTO SHOPPED

IMAGE CREATED BY SOMEONE WITH NO LIFE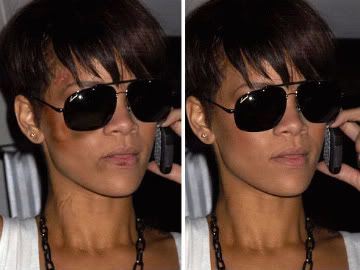 THEN CHRIS BROWNS STORY IS DISCREDITED WHEN PICS OF THE

LAMBO

ARE SHOWN, WHERE THERE IS NO SUCH NOTICEABLE DAMAGE THAT WOULD EXPLAIN THE VICIOUS MARKS ON RHIANNA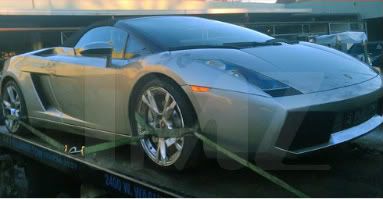 THEN LASTLY CHRIS BROWN RELEASES AN OFFICIAL STATEMENT WHICH CONFUSES ME EVEN MORE

"Words cannot begin to express how sorry and saddened I am over what transpired. I am seeking the counseling of my pastor, my mother and other loved ones and I am committed, with God's help, to emerging a better person.

Much of what has been speculated or reported on blogs and/or reported in the media is wrong. While I would like to be able to talk about this more, until the legal issues are resolved, this is all I can say except that I have not written any messages or made any posts to

Facebook

, on blogs or any place else.

Those posts or writings under my name are frauds"

OVER WHAT TRANSPIRED???

WHAT REALLY HAPPENED?? :-/